HONEST. FAIR. GOOD AT WHAT WE DO.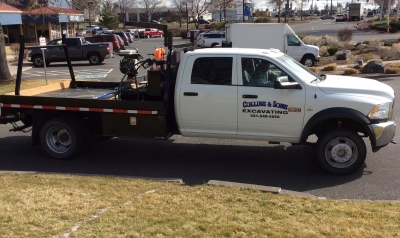 After more than 25 years in the industry, owner Dennis Collins relocated to Central Oregon in 1999 and founded Collins & Sons Excavating. Collins & Sons takes pride in ther trusted, reliable and proficient services and we strive to be one of the best small excavating contractors in the area.
Collins & Sons believes in strong work ethic and values. We have earned the trust of our customers through reliability and value and by performing at a consistent rofessional level of operations that requires an uncomprimising commitment to mission accomplishment and completion.
The accomplishment of our mission is performed with a skilled workforce. But most importantly our success is measured by our customer loyalty with repeat clients.